COZART GUITAR KITS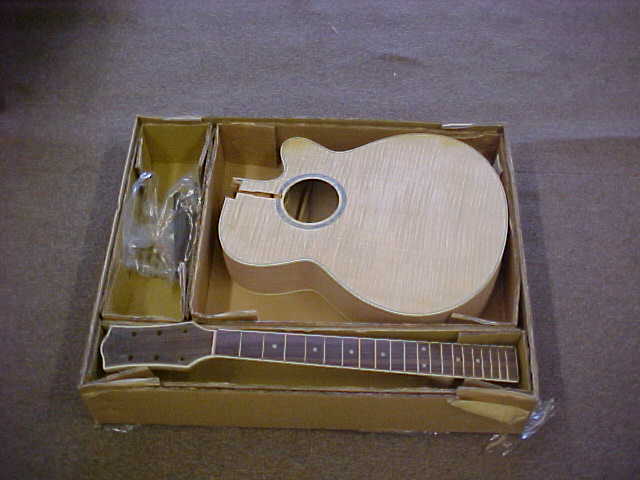 COZART A NAME YOU CAN TRUST
Welcome to Cozart Custom Guitar Kits web sit. Thanks for dropping by. Our company has gone to great lenghts to find the best quality guitar kits on the market. All of kits use the best hand selected tone woods in the music market of today. Our staff travels the world to find these values. Our kits relic the best guitars of the day. Gibson, Fender, Paul Reed Smith, Martin to name a few. These are great projects for any
https://cozartguitars.angelfire.com/flyingvkit.jpg
Fun
My Favorite Web Sites
Angelfire - Free Home Pages
Free Web Building Help
Angelfire HTML Library
HTML Gear - free polls, guestbooks, and more!

Welcome to Cozart Custom Guitar Kits web sit. Thanks for dropping by. Our company has gone to great lenghts to find the best quality guitar kits on the market. All of kits use the best hand selected tone woods in the music market of today. Our staff travels the world to find these values. Our kits relic the best guitars of the day. Gibson, Fender, Paul Reed Smith, Martin to name a few. These are great projects for any "Do it yourselfer". All the kits come with the hardware to complete. Most of the kits are finished in our shops in Brazil and Canada. Cozart is a name you can trust in the guitar industry.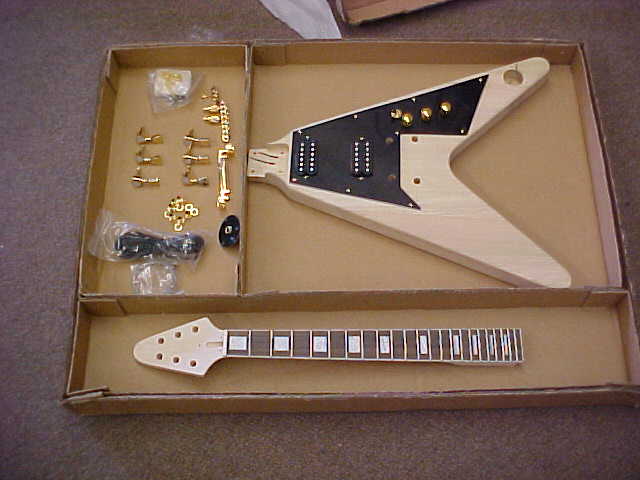 Flying V Guitar: Kit comes with all accessories to complete with the exception there are no paints and stains. I can email instructions on request. Body is basswood. Fingerboard is maple with inlaid mop position markers. Neck is maple with the truss rod inserted. Scale lenght is 24.75 with 22 frets. All the fittings are gold. 2 humbucking pickups. Tune-o-matic bridge.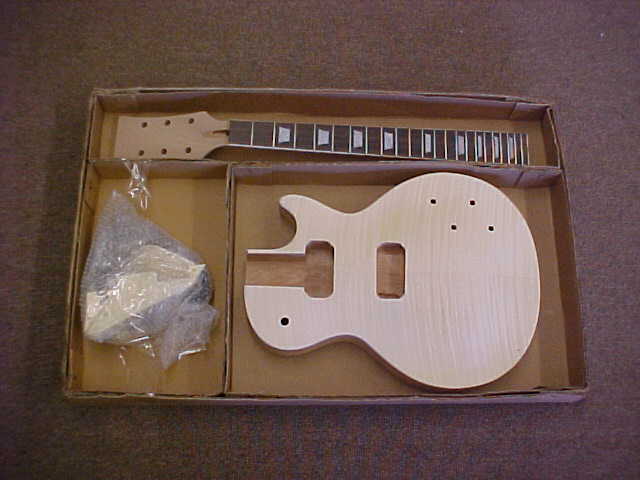 Excellent Les Paul Kit.
Maple flame veneer top. Inlaid mop position markers. 24.75 scale lenght with 22 frets. Carved body. Comes with all parts to complete. Maple neck with truss rod inserted.

Email: malliegooden@yahoo.com